About Us
Founded by Chris and Lorraine (Sheehan) Wilson, the Wilson Sheehan Foundation (WS) invests in people. We seek out visionary changemakers whose talent and passion shine, and we work to understand and support what they need most.
---
Our mission is simple: to ensure more people get a chance to build a fulfilling life. So we invest in key foundations of that fulfillment: educational and economic opportunity, supportive relationships, and joyful enrichment.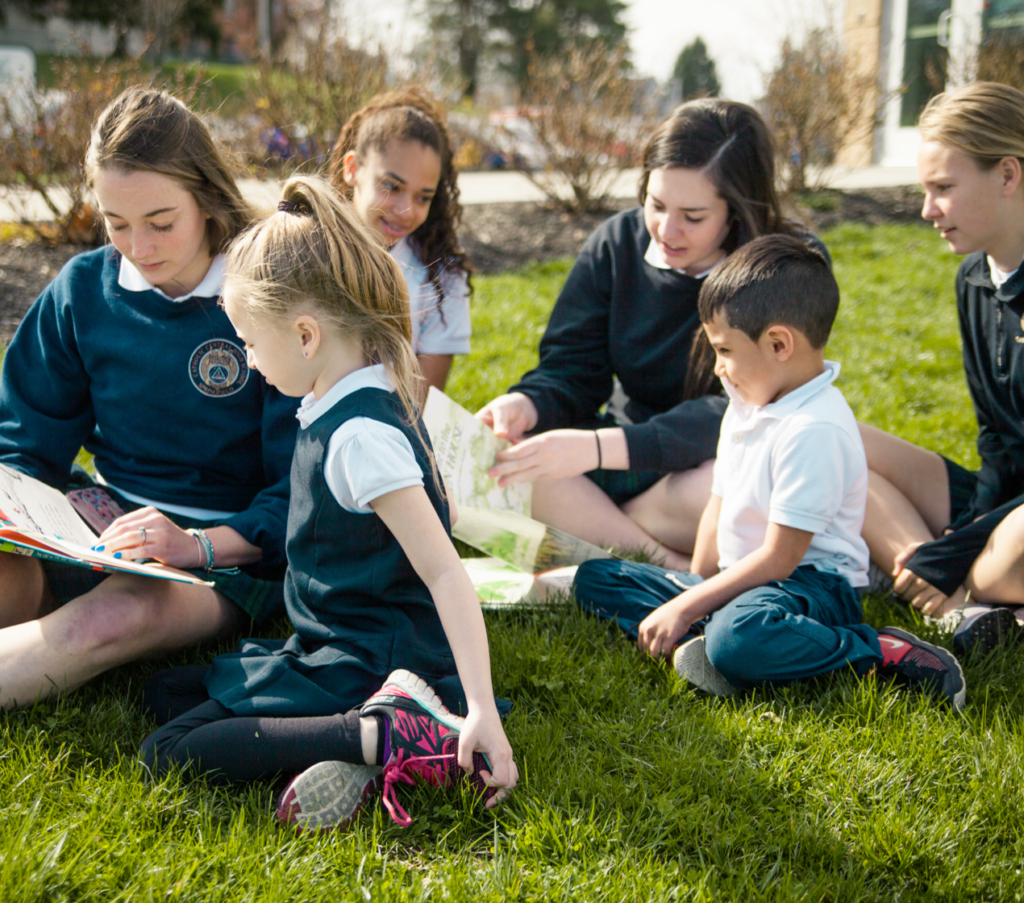 We are curious and committed. We ask hard questions and rigorously study results. We also embrace both the success and failure that's part of learning, and value trust and transparency above all. Because, whether our grantees are working to re-think education, reinvent foster care, or enrich our local communities, we know change is difficult. Lives can be complicated. But people are brilliant, resilient, and forever our most important investment.
We look forward to meeting you.
Our Founders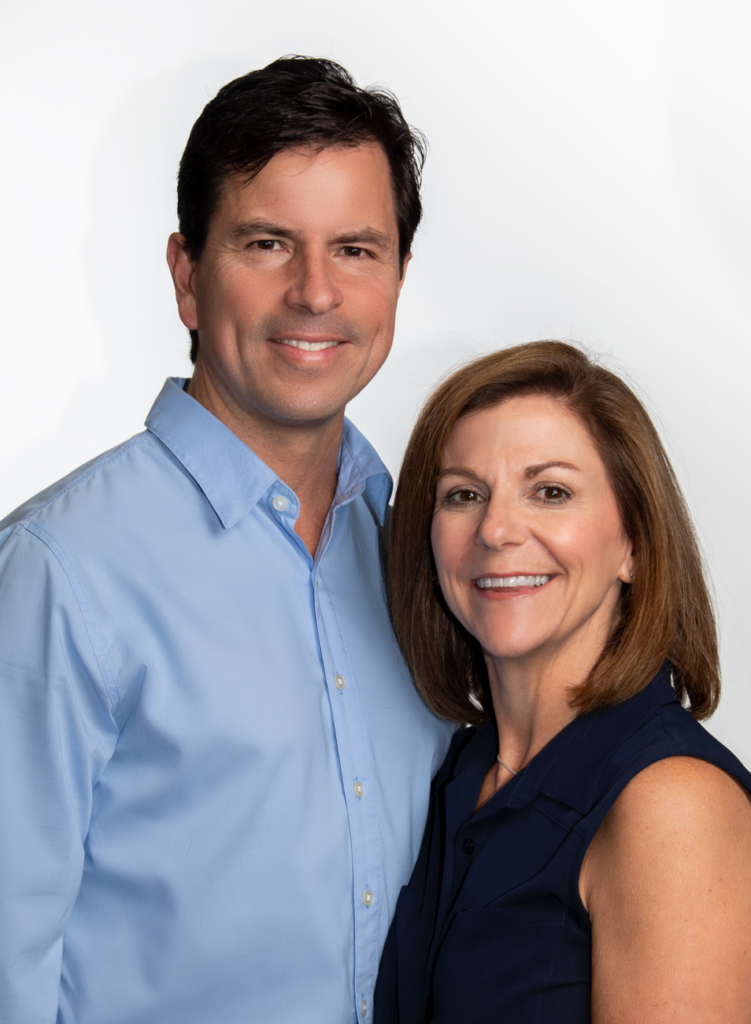 Chris and Lorraine (Sheehan) Wilson
Chris and Lorraine (Sheehan) Wilson see the human experience as a shared one, so are committed to investing in the well-being of others. For them, philanthropy is both a natural extension of their values and a source of deep fulfillment. Inspired by the many family members, friends, teachers and other mentors who helped shape their trajectory, Chris and Lorraine aspire for all people to know the love and support that has provided them the foundation for a fulfilling life.
For nearly 30 years, Chris worked at Stonehill Capital, where he helped grow the firm to over $3.5 billion in assets under management. Today, Chris enjoys applying his decades of experience sourcing and evaluating financial investments to identify new philanthropic investments for the Foundation. A proud alumnus of the University of Notre Dame, Chris serves as Board Chair of the University of Notre Dame's Wilson Sheehan Lab for Economic Opportunities (LEO), which he helped develop. LEO matches top researchers with social sector leaders to identify the innovative, effective, and scalable programs and policies that help people move permanently out of poverty. Chris also serves on the boards of the Drexel Fund, which supports educational choice and innovation, St. Joseph High School in Trumbull, CT, and Five Points Center for the Arts in Torrington, CT.
Lorraine, a CPA, serves on the Board of Trustees of St. Mary's College, her alma mater. Lorraine is an avid volunteer as well as a former board member of the Mercy Learning Center, an organization providing literacy and life skills training to women living in low-income households or communities. Consummately curious, Lorraine enjoys connecting with, learning from, and guiding the dozens of leaders in which the Foundation invests.
Chris and Lorraine have three children and two grandchildren, for whom they are determined to leave the world better than they found it.
---
"We've always believed if you can help others, you should. We built the Foundation because when we were able to help others in bigger ways, we wanted to do it responsibly."

Chris and Lorraine (Sheehan) Wilson
Our Team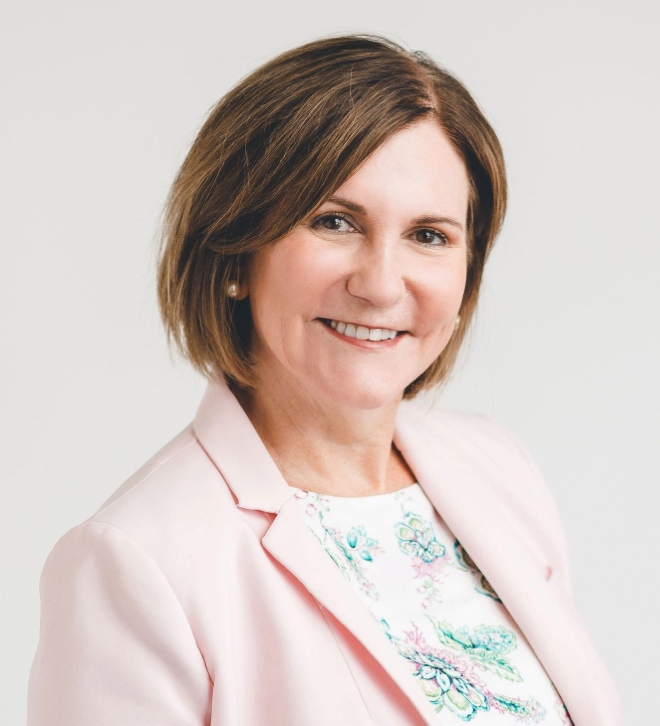 Maureen (Sheehan) Massaro
Executive Director
As Executive Director of the Wilson Sheehan Foundation, Maureen helps establish the Foundation's vision and strategy while overseeing its everyday operations. Prior to joining the Foundation in 2012, Maureen spent nearly three decades at Wittenberg University, most recently as Associate Vice President of Human Resources and overseeing special initiatives for the President. A seasoned leader, Maureen brings to the Foundation keen facilitation skills, strategic thinking, and nearly a decade of experience with philanthropic giving. In addition to her work with the Foundation, Maureen serves on the Boards of Springfield Museum of Art, Second Harvest Food Bank, and The Greater Springfield Partnership. She is a volunteer with Catholic Central Schools, and formerly held Board and Trustee roles with Clark County Public Library, the Springfield Foundation, and National Trail Parks and Recreation. Maureen and her husband have 3 children and 4 grandchildren. In her spare time, she enjoys playing Chris at Words with Friends — and occasionally winning.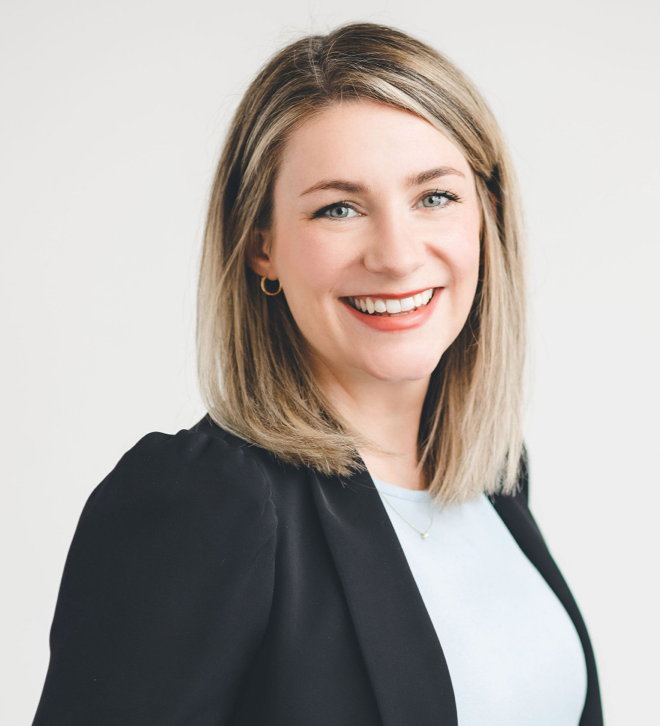 Andrea (Massaro) O'Connor
Grants Manager
As the Foundation's Grants Manager, Andrea partners with Foundation investees to create grantee agreements, and monitor their implementation and impact. Andrea has always wanted a career focused on helping others, and she is particularly honored to support the many talented changemakers in her hometown of Springfield, OH. The Foundation's unofficial archivist, Andrea can name both the details of every investment, as well as the most groundbreaking aspects of each. In addition to her work with the Foundation, Andrea serves as an Advisory Council Member of the Women's Partnership Fund, and sits on the Community Health Foundation Board. She is an Advocate for Second Harvest Food Bank, and a former volunteer for the Clark County Leadership Academy, of which she is also a 2017 graduate. Andrea currently resides in Springfield with her husband, two children, and rescue dog.